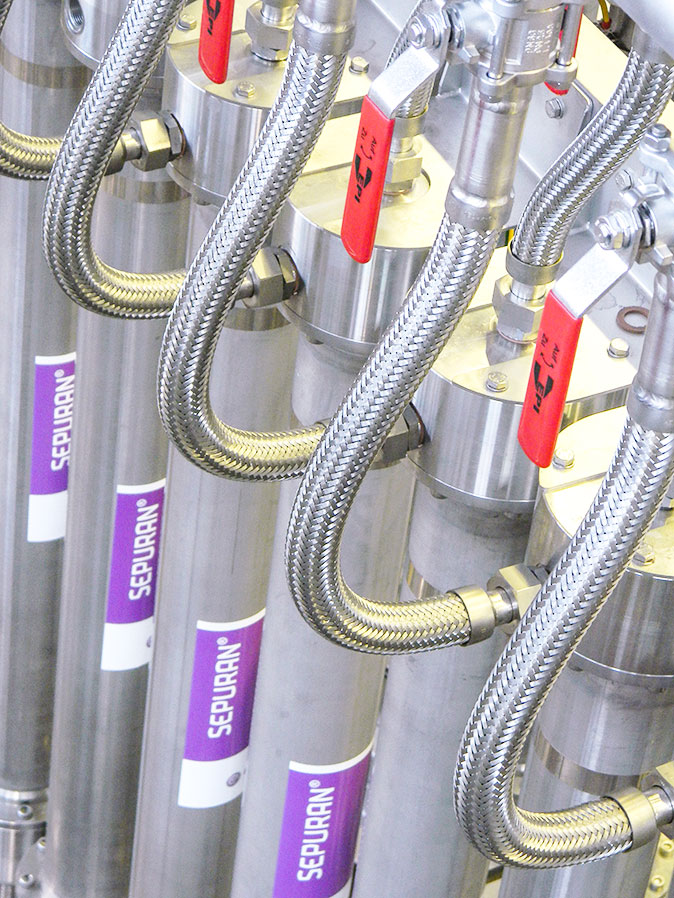 BioMem – the key technology for biomethane in natural gas quality
On the way from biogas to biomethane in natural gas quality, the raw gas is first compressed to 10 - 16 bar using a high-pressure compressor.
The waste heat from the compression process can be made available for decoupling by means of a heat exchanger. The compression is followed by a drying stage with temperature control and an activated carbon filter.
This is followed by the most important step, the separation of CO2 and water vapor using highly selective hollow fiber membranes. This is based on the different permeability (migration speed) of gases in polymers.
Evonik's SEPURAN® Green membrane module is the innovative heart of the system.
Ideal if only a portion of a biogas plant is to be extracted and processed into biomethane. The off-gas is then fed back and added, the downstream CHP can easily compensate for the reduced methane concentration; the efficiency decreases only minimally.
The operation of bio CNG filling stations - also in intermittent operation - is the primary area of ​​application of this Ver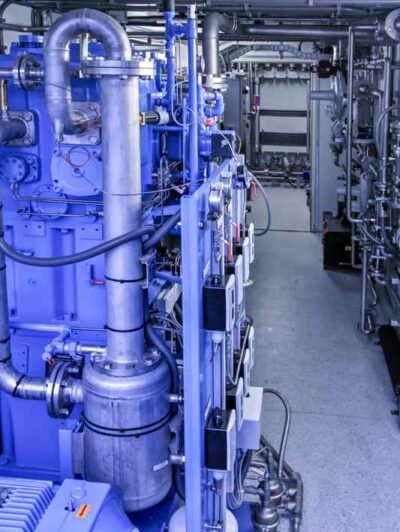 Here, the highly selective membrane modules are arranged in such a way that both product gas and off-gas are each concentrated several times.
In this way, a methane slip of less than 0.5% can be achieved.
With this concept, the greatest possible methane yield is guaranteed while at the same time ensuring the lowest emissions.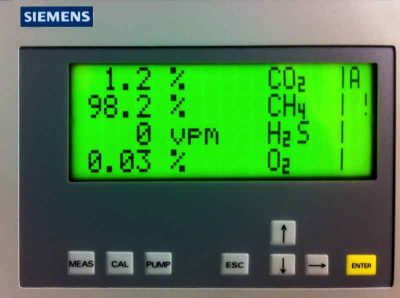 The components for desulfurization, compression, condensation, filtration and gas separation can be delivered assembled in closed containers. The modular design makes it possible and profitable to adapt to any desired size of operation.
The plant is constructed in cooperation with GT-Himmel at the Korneuburg site near Vienna.
The system leaves our factory in a modular design, completely pre-assembled, pre-assembled, tested and TÜV-certified.